Most Tensa4 stands sold between December 2018 and April 2019 feature small toggle and loop assemblies to connect the poles. The small toggles, pictured below, should no longer be used as originally directed, because they may break.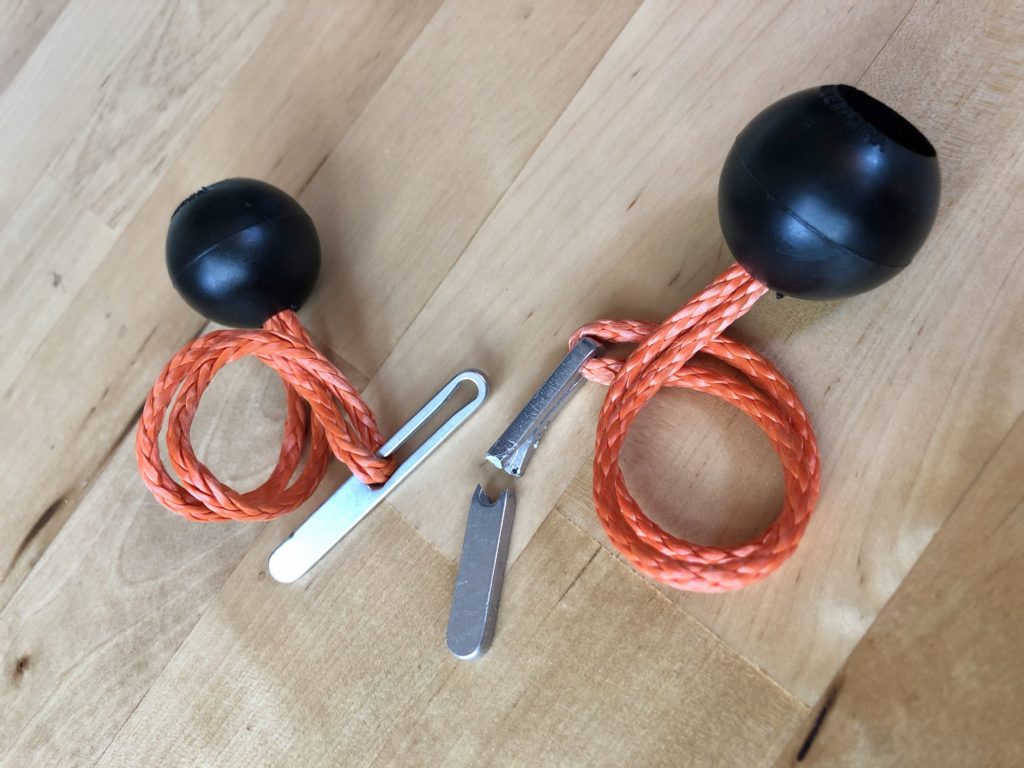 Instead, users should secure the connections using a carabiner on the outside of the loop, like this: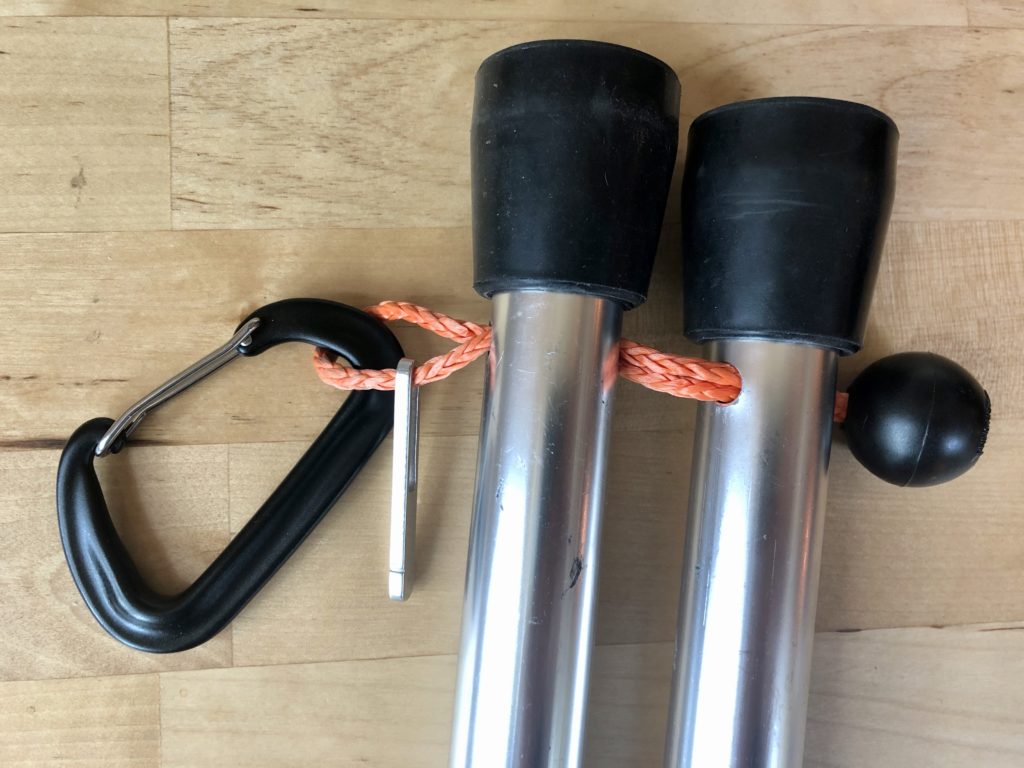 While these small toggles pass our strength testing when new, they have proven too easily damaged, sometimes invisibly, in rough handling, accidents, or extremes of normal use, and they may then break under load. We have received enough reports of this happening (about 0.25%) to expect more cases without corrective action. We have received no reports of injury.
We will replace any broken small toggles, now called push pins, noting that you should use only as a push pin to thread the lines through the holes in the ends of the poles, not to secure the connections as a toggle. Use carabiners for that.
We have begun the process of revising all print and video documentation to reflect this change, and of notifying affected customers directly by email.
This notice does not affect the currently shipping large toggles, which pass through larger (12mm) holes in the ends of the poles. It is nonetheless good practice to attach the carabiners to the outside of the loops as directed above, facing the opposite connection in the stand, as it prevents the carabiners from bending as can sometimes occur with other attachment styles.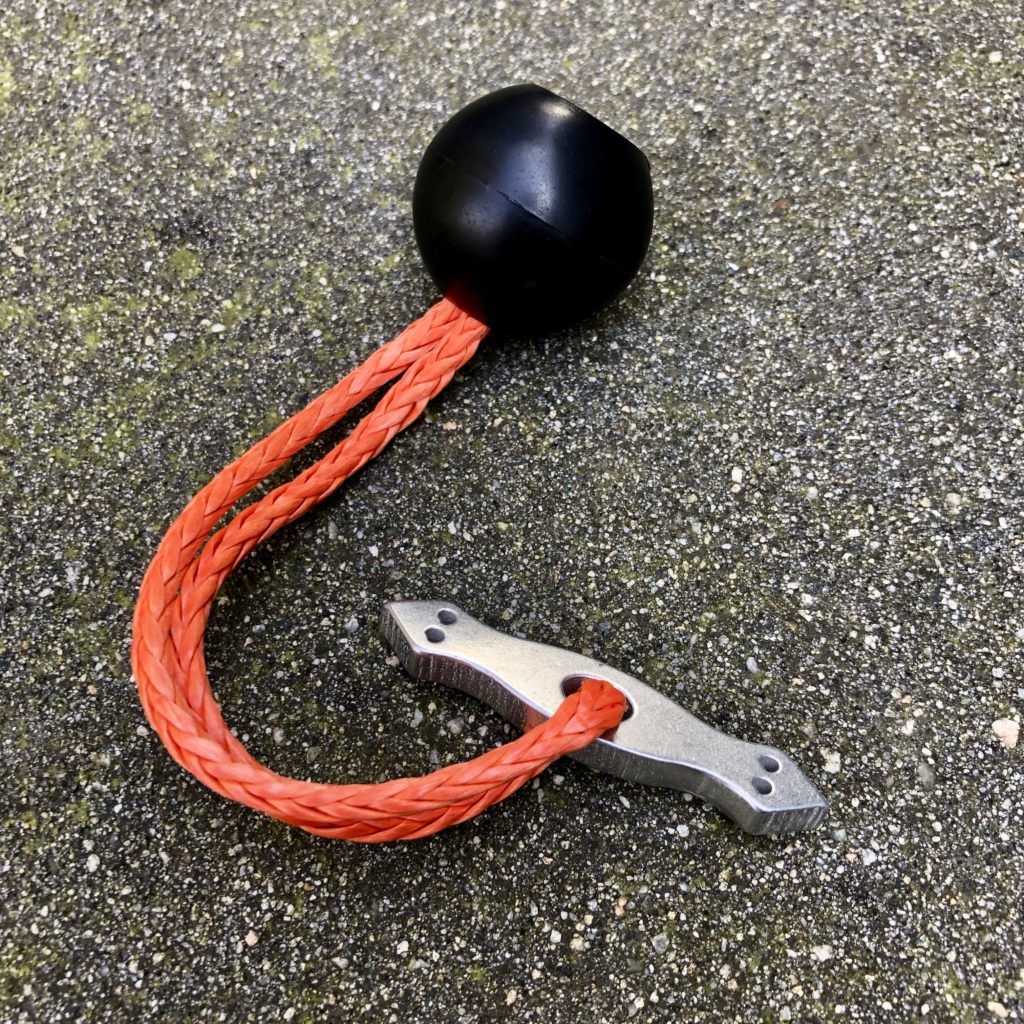 Affected users may opt to migrate to the new larger toggle specification for the cost of shipping. We require return of the 8 end segments of each stand (minus feet) to perform the necessary modifications.
We thank our customers for understanding. We cannot prevent all equipment failure or falls, but we will always take reasonable care to minimize the incidence.
— Todd & Cheryl